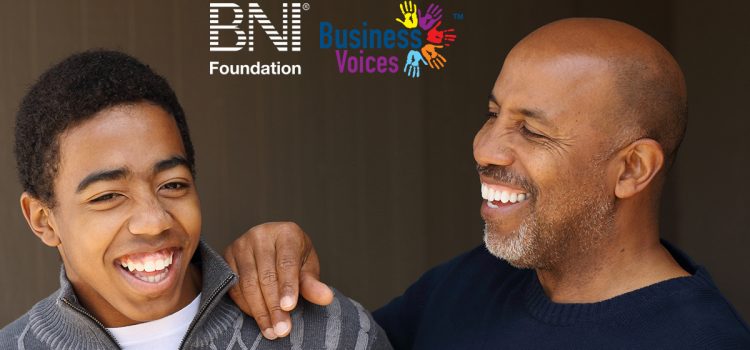 Business Voices is an organization founded by Beth Misner, Co-Founder of BNI (Business Networking International), with the aim of uniting community-minded business owners to help local schools. Broken down simply, it's an acknowledgement that many schools are underfunded and kids are struggling because of it.
It exists to answer the question, "How can well-connected entrepreneurs leverage their networks to help faculty and students without having to rely on slow-moving government bodies?"
The organization has enjoyed quite a few success stories all over the U.S. (and even abroad) by acquiring funding, hosting donations, and encouraging school administrators and parents to become more strongly involved with each other. The struggles are beyond what you usually hear about, namely that teachers aren't given supplies like markers etc. and must buy them themselves. In some cases, students were coming to school without breakfast, without socks to wear, or without gym clothes.
It's already made a difference in Winston Salem.
Local BNI chapters have worked together to help several local schools. In one chapter, parents were able to come together to provide breakfast for students who otherwise started their days without it, which is crucial to learning. In other cases, charity drives like "Fill My Ride" stocked entire vehicles full of supplies for schools, as well as collecting canned goods for students from low income families during key points of the year.
Not everyone has heard about it, even in those business networks. But local leaders have been championing the cause throughout new BNI chapters and within their respective networks to spread the word. The program is, after all, only as powerful as the people involved push it to be.
The leadership of Cool Breeze 1250 has been involved with BNI for several years, and programs like this fit nicely as part of our ongoing community awareness efforts. Where it relates directly to us, such as carbon monoxide awareness with fire departments, it's an obvious opportunity.
But as cliche as it sounds to say, children literally are the leaders of tomorrow. Fixing what's broken in the education system as much as we can as citizens, as entrepreneurs with resources, affects us all.
You don't need to be a BNI member to participate. Visit Business Voices' website to learn more.