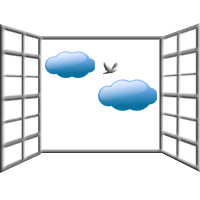 Indoor Air Quality
Ductwork • Air Filters • Clean Air
Indoor air quality (IAQ) can have an important impact on your health as indoor air can be 5x more polluted than outside air. Your air ducts and heating and cooling equipment could be housing and spreading bacteria, virus, mold, dust mites, pet dander and more. But don't panic. Cool Breeze 1250 Heating & Cooling, Inc. has the solutions to make you home's air safer and healthier. Call us today at 336.497.1250 to schedule an appointment to discuss which solutions will best fit your home.
Our IAQ Solutions:
Dehumidifiers

In order to make a room comfortable in hot, humid climates, an air conditioner must lower the indoor humidity level as well as the air temperature. If an air conditioner fails to lower the humidity adequately, the air will be cool, but will feel uncomfortably damp.

Duct Cleaning
High Efficiency Filters
Humidifiers
UV Lights
We offer the following air treatment solutions for:
Allergies
Bacteria
Chemicals
Dust
Dust mites
Germs
Indoor air pollution
Mold
Odors
Pet dander
Pollen
Smoke
Viruses
Indoor Air Quality
Typical Cost: $400 and up
Remember, it's not the temperature in your home that keeps you comfortable, but the humidity level. Are you finding your home too dry in the winter time? Do you find that during the summer you have to keep your thermostat set lower than you like because it feels too humid? Call the experts at Cool Breeze 1250 Heating & Cooling to discuss what options you have for indoor comfort levels related to humidity levels. With a whole house humidifier, we can add moisture to the air and with a whole house dehumidifier, we can keep your humidity levels to under 40%!
Do you suffer from allergies and find the air in your home uncomfortable to breathe at times? Call us to discuss the numerous options you have for indoor filtration systems that can help the quality of air that you breathe. Instead of purchasing a single room filtration system, you can have a home filtration system installed to work with your heating and cooling system to help your entire home instead of just one room.