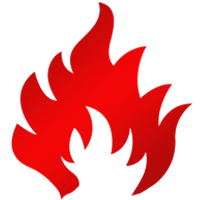 Heating
REPAIR • REPLACEMENT • MAINTENANCE
Call Cool Breeze 1250 Heating & Cooling, Inc. for furnace repair and replacements, professional air duct cleaning, ventilation problems, and heat pump repair or furnace cleaning and seasonal safety inspections. We are your complete Home Air Comfort Specialists.

Call the HVAC Specialists, Cool Breeze 1250 Heating & Cooling, Inc. today for high efficiency furnace installations that will keep you and your family in low cost, eco-friendly comfort all year!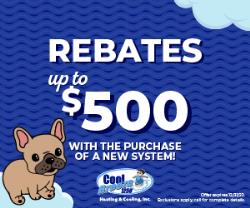 Heating Services
furnace repair
furnace service and cleaning
high efficiency furnace
heat pumps
indoor air quality
coil and duct sanitation
duct cleaning
home protection- smoke alarms, co detector,
whole house surge protector
whole house humidifier
duct repair/ reroute/ modification
wifi / smartphone thermostats
residential zoning systems
ductless mini systems
weather sealing/ home efficiency
thermostat service
filter replacement
Attic Insulation
Furnace Installs and Repair in Kernersville & Winston Salem
Furnace Repair Services
Typical Cost: $95 – $650
Many people tend to ignore or forget about their furnaces until they stop working. When your furnace stops functioning properly, you'll want an experienced professional's help to make sure the problem doesn't quickly get worse. We have the tools and skills to provide accurate, & timely furnace repair service for clients in the Kernersville & Winston Salem area.
When you hire us, you'll benefit from our knowledgeable, and courteous HVAC professionals. And no matter how extensive your furnace repair job happens to be, we pledge to complete it on time so that you can get back to your routine.
When your Comfort Technician arrives to diagnose the furnace / heating system problem, he may find that there are multiple problems causing your heating system to malfunction. Once a diagnosis is made we will provide you with our recommendation(s) and proceed with them once you have given authorization. Our Standard Repair Warranty is 1 Year Parts & Labor.
Furnace Installation/Replacement
Typical Cost: $2,850 – $6,250
You depend on your furnace to keep your indoor space comfortable and warm when the weather turns cold. So when your furnace starts to malfunction and reaches the point where it can't be salvaged, you need a reliable contractor to come in and replace it at once. That's where we come in. We offer furnace replacement services to home owners across the Kernersville, Winston Salem, Triad Area.
We understand that a working furnace is something you simply cannot function without, so we'll do our best to have yours replaced rapidly without compromising on quality. When your furnace stops working, you can turn to us for a replacement model that will restore warmth to your home.
The standard warranty we provide for a heating or cooling system Installation/ Replacement is 10 years on the parts and 1 year on any associated labor. Our Premium Systems have a 10 Year Parts & 10 Labor Warranty.
New HVAC System Estimate
Do you need a consultation for a new heating or cooling system? We offer a comprehensive in home estimate at NO CHARGE. This process requires investigating the following:
The comfort and budget needs of you as a client
The construction details of your home
The design characteristics of the existing heating and cooling system.
This process takes about 90 minutes or so depending on how many questions that you may have. It is best if everyone involved in the decision-making process is present for this consultation.